Wise folks will tell you to bloom where you are planted.
Lindsey & Lisa are firmly rooted in the West Michigan area and would love to help you elevate your event with blooms designed to enhance every style and accommodate any budget. Let's get together and see what we can dream up!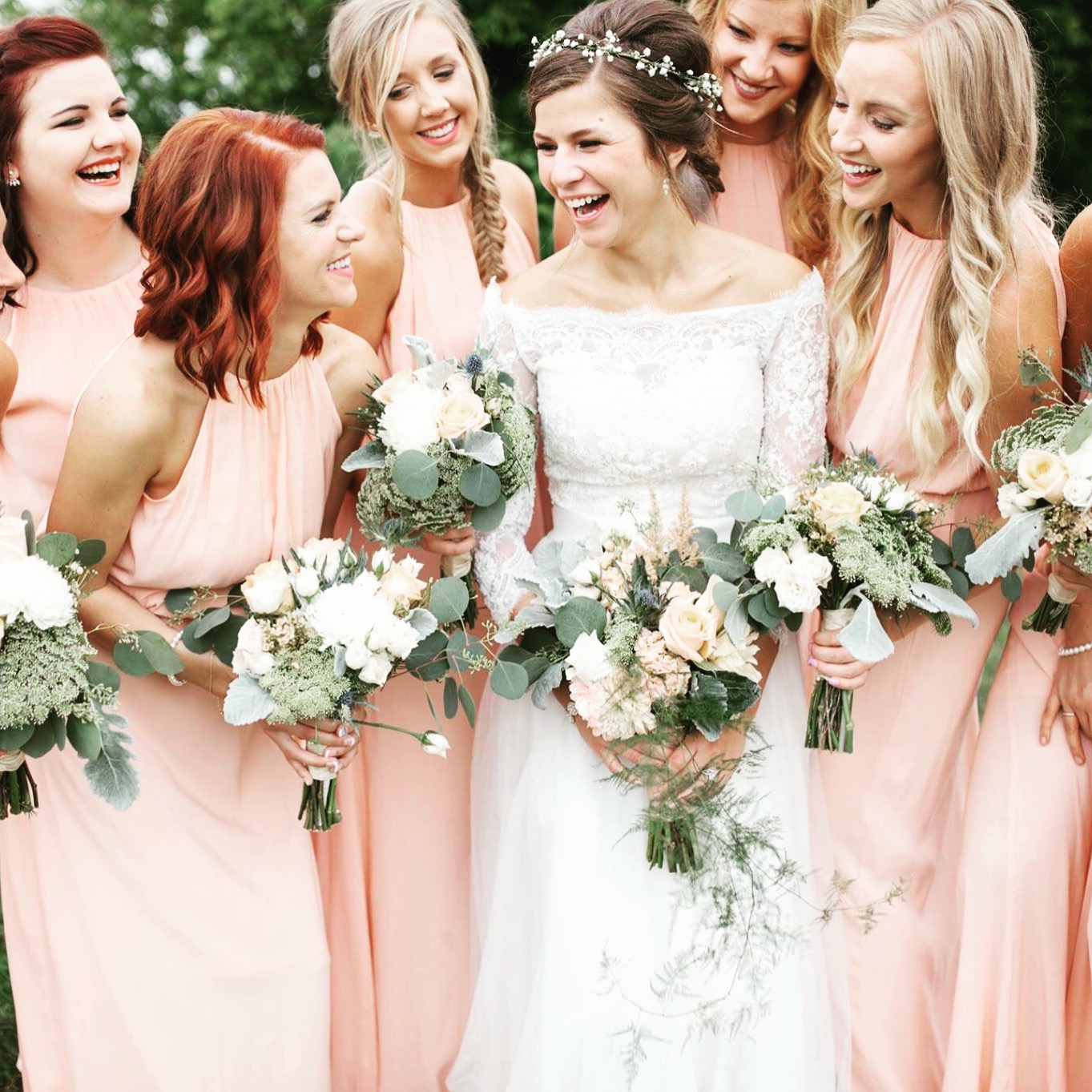 About us
we are lisa & lindsey
Can't think of much that makes us happier than spending time together making pretty things and bringing to life the floral visions of our customers.
We started in our own homes and then decided to team up. Best decision! Now we get to go "to work" together in our little carriage house floral shop over looking the Thornapple River. The setting itself gives us great inspiration.
We get to meet with brides and share in their excitement as they plan their wedding. We've heard some of the most beautiful love stories and met some pretty amazing people. We often keep in touch even after their event.
So we have found our recipe for happiness…friends making flowers for new friends in our cute little corner of the world.
our PROMISE
We promise our best in capturing your floral vision, conscientiously designing your flowers and delivering product that makes you glad you chose to work with us.